Gourlay Lake Outpost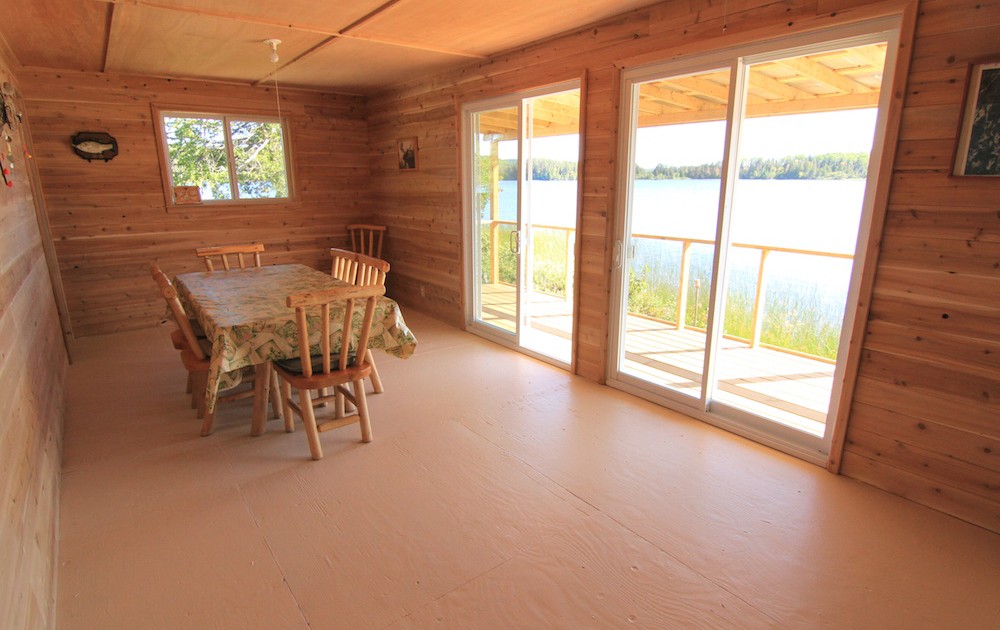 Gourlay Lake, 24 miles (15 minutes) northeast of our White River base is 8 miles long x 3 miles wide with a shallow weedy structure and depth varying from 15 to 40 feet.
The cabin, located on an island, is 32 x 20 feet of wood frame construction that sleeps up to 10. There are built in beds with foam mattresses, Coleman lanterns for light, a wood burning air tight for heat, gas powered generator for electric lights, a full size propane refrigerator, hot and cold running water, a full size propane cookstove with oven. All cooking utensils and dishes are supplied.
14 ft aluminum boats with 9.9 horse power, 4 stroke outboard motors are available for each 2 adult fishermen.