Pickle Lake Outpost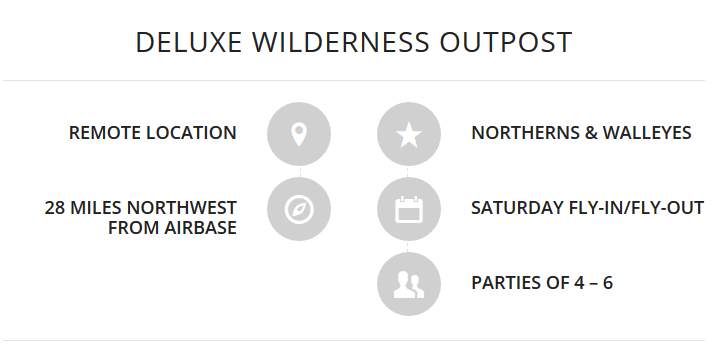 Pickle Lake, 28 miles (15 minutes) northwest from the airbase is 3 miles long x 3/4 mile wide, has a gravel bottom and is weedy with a depth of 15 to 40 feet.
This fly-in outpost location features a newer log cabin which was completed in 2003. There are two bedrooms and a large kitchen and living area. With hot and cold water, bathroom with toilet and shower, electric lights, full-size propane stove and refrigerator, a wood stove for heat, and large deck with a gas grill this is a very comfortable location.
14 ft aluminum boats with 9.9 horse power, 4 stroke outboard motors are available for each 2 adult fishermen.