Garnham Lake Outpost (South)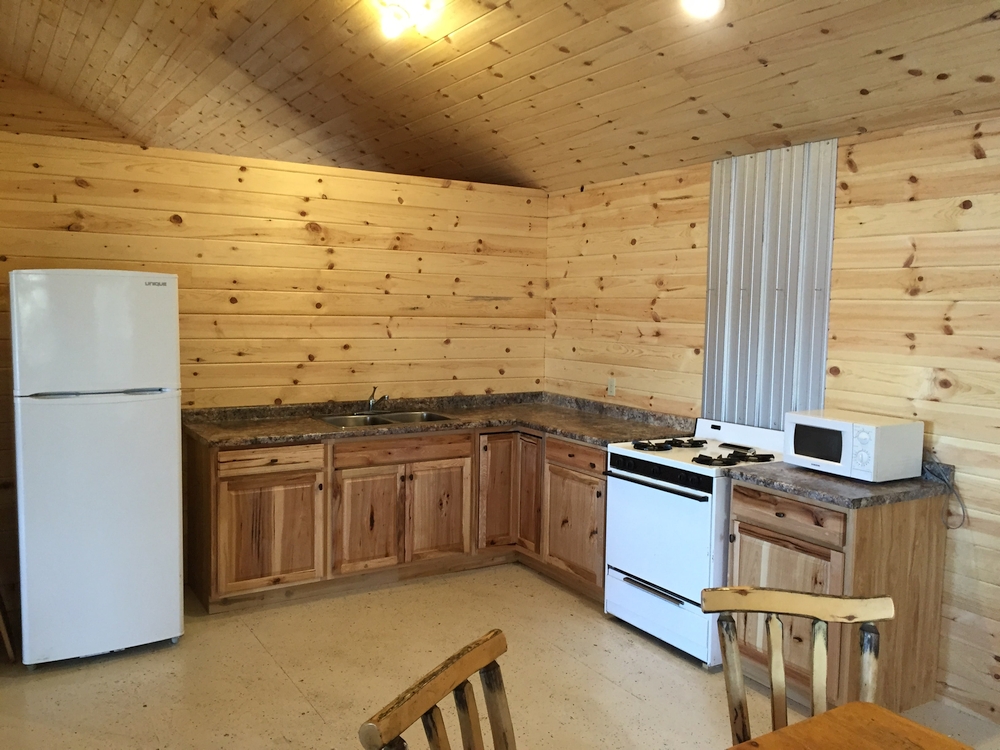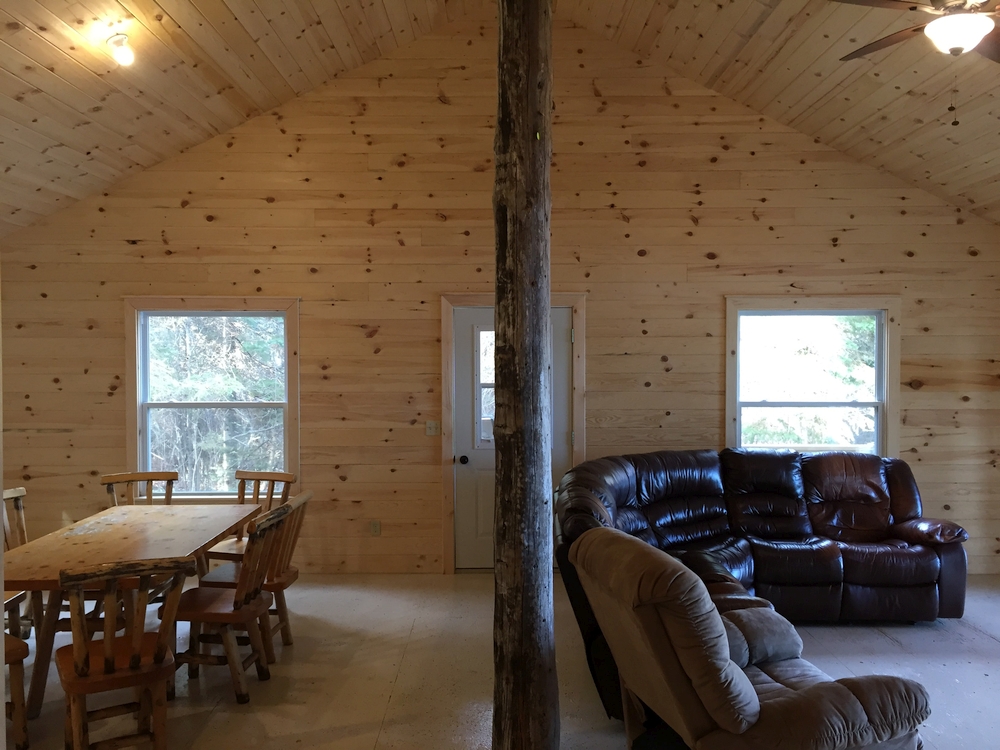 Garnham Lake, 30 miles (20 minutes) northwest from the base is 9 miles long x 1 mile wide with a rocky structure which is weedy at the north end. The depth is variable from 10 to 40 ft, shallow at the south end and deep at the north end.
The cabin is 28 x 40 of wood frame construction with built in beds and foam mattresses, oil stove for heat, a full size propane refrigerator with top freezer, full size propane cookstove with oven. Sleeps up to 12. All cooking utensils and dishes are supplied.
14 ft aluminum boats with 9.9 horse power, 4 stroke outboard motors are available for each 2 adult fishermen.